Sad news, guys. Ry Ry and I have done some soul-searching lately, and decided that we need to take a bit of a break.
DON'T WORRY!
Everything is okay! We're still in a Lifelong Relationship That is the Most Significant Relationship in Anyone's Life Ever, we're just both really busy right now, and he feels like all the extra attention he's getting from these posts is too distracting.
Plus, I was running out of pictures to share from our life together. Give us some time to re-collect ourselves and make some new memories. I promise, Ryan will be back.
This does mean that the last Me & Ryan Gosling post will be the last one for a while.
I hope that your hearts will go on.
Here, here, let me help. Here is Ry Ry being hilarious and adorable with Tyler Labine on Breaker High.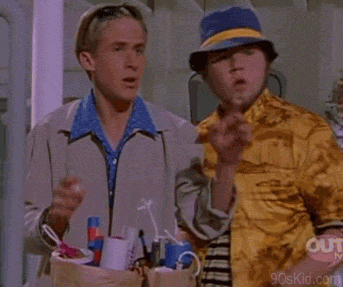 ---
The Receptionist Delivers!
Sign up for my email newsletter for a weekly digest and BONUS CONTENT!