Gertie was very helpful this week with moving the man into my apartment. She kept our boxes warm and helped us not be lazy by forcing us to move her out of the way every time we wanted to unpack a book. Thanks, Gert!
This kitty is a chick magnet
Kitten or kiwi?
This crab is so fancy!
This cat is human sized, and I'm not sure how I feel about it
Finally, sometimes you just want to curl up in a cozy nook and nap...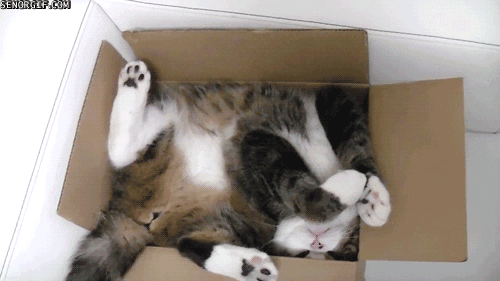 ---
The Receptionist Delivers! Sign up for my email newsletter for a weekly digest and BONUS CONTENT!