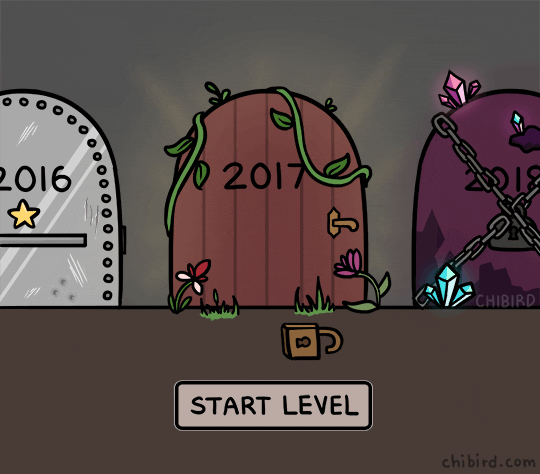 This year is almost over! Do you realize what this means?
BEST OF THE YEAR LISTS!!!
I love best of the year lists. You can get great book/movie/app/whatever recommendation from them AND learn about what has been going on.
Here's a few to get you started, do you have one to share?
Variety's collection of 'best of' lists
, including TV shows, albums, ads, and lines on a TV show.
Best advice from some of 2017's top theatre professionals
. Okay, this is a bit of a cheat, but there's some AWESOME advice in there!
"Go and see work that's strange to you: live art, dance, theatre in different countries. Don't just see the kind of work you can imagine making yourself." - Jeff James
Longform's top ten of the year seems to be a collection of stories from around the internet
. Some pretty excellent storytelling and reporting is gathered here.
TIME Magazine Best Portraits of the Year
are pretty stunning.
Vox shares the top 11 books of 2017
. Because our reading lists aren't already unrealistically long.
Fortune Magazine has the top business stories of the year, including top gadgets, biggest (corporate) break up, and biggest damage control
. I'm a little surprised they picked Sheryl Sandberg and not one of the MANY sexual harassers for that (like Uber?) but hey, they do mention the purge later.
TIME's best inventions of the year
include Fenty's make up for all skin tones (can't believe that's NEW in 2017) and an elevator that goes up, down, and side to side (Charlie and the Chocolate Factory, anyone?)
The New Yorker's year in culture
includes books, movies, podcasts, and an analysis of the distracted boyfriend meme.
Paste Magazine has a best comedians list
. If you look at the image and are worried that they will cram a bunch of female comics down your throat, fret not, it's still a majority-male list. That's just their tricky marketing!
Fast Company's got your best apps of 2017 list down
. These are new ones, so you're not going to see Facebook. PHEW!
LitHub audaciously claims the ULTIMATE best books list
. It is a highly researched amalgamation of 22 other best books lists, so they are probably correct in their assertion.
Gizmodo's worst gadgets of 2017.
Because it can't all be good and it's fun to make fun of stuff sometimes. Especially when the "stuff" isn't a person that will potentially invite nuclear war and end the world.
---
The Receptionist Delivers!
Sign up for my email newsletter for a weekly digest and BONUS CONTENT!