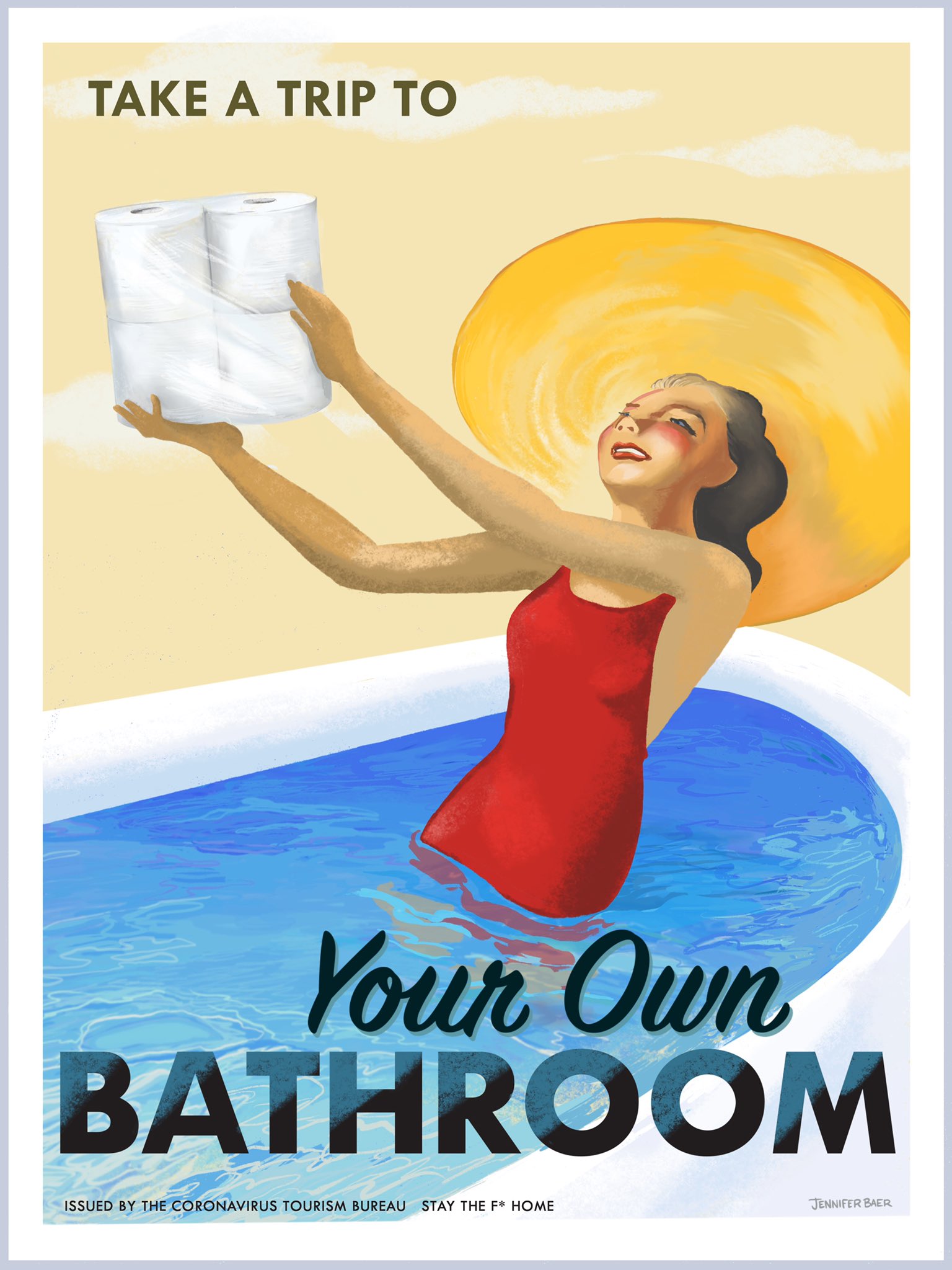 This Week's "I want to go to there": Traveling with the coronavirus tourism bureau.
Art by Jennifer Baer.
Quarantine Characters
This 11-second video is a true delight. Choose your quarantine character.
— Danielle Baskin (@djbaskin) April 5, 2020
Perfect Timing
This collection of
photos captured at exactly the best moment
is a joy to scroll through. Some are professional and others are just lucky moments captured on someone's phone, and they are all fun.
Sisyphus
This comic by
J.A.K.
has become a bit more timely...
Metrics of Success
"Having an enviable career is one thing, and being a happy person is another."
-Bill Waterson
Bill Waterson (who created the Calvin and Hobbes comics) gave the
commencement address at Kenyon College
. It's wonderful, even though Mr. Waterson uses "he" as a generic term to mean "a person."
Here is a little more of it:
"Creating a life that reflects your values and satisfies your soul is a rare achievement. In a culture that relentlessly promotes avarice and excess as the good life, a person happy doing his own work is usually considered an eccentric, if not a subversive. Ambition is only understood if it's to rise to the top of some imaginary ladder of success. Someone who takes an undemanding job because it affords him the time to pursue other interests and activities is considered a flake. A person who abandons a career in order to stay home and raise children is considered not to be living up to his potential-as if a job title and salary are the sole measure of human worth.

You'll be told in a hundred ways, some subtle and some not, to keep climbing, and never be satisfied with where you are, who you are, and what you're doing. There are a million ways to sell yourself out, and I guarantee you'll hear about them."
Business Hours
At least we can laugh about it?
Not sure the original artist on this, but it was posted to
jjjjound
's Instagram.
---
The Receptionist Delivers!
Sign up for my email newsletter for a bi-weekly digest and bonus content!