I just came across
Lucy Bellwood's 100 Demon Dialogue project
, where she drew 100 comics about conversations with her inner demon.
First of all - I have loooooooved the idea of actually chatting with all my dark voices (instead of just trying to ignore them when they worm through my brain) and haven't really tried it. Will do it. (Or rather, want to do it. Might do it. We'll see. Intention is there, though.)
Second, these little conversations are so relatable. Here are some faves: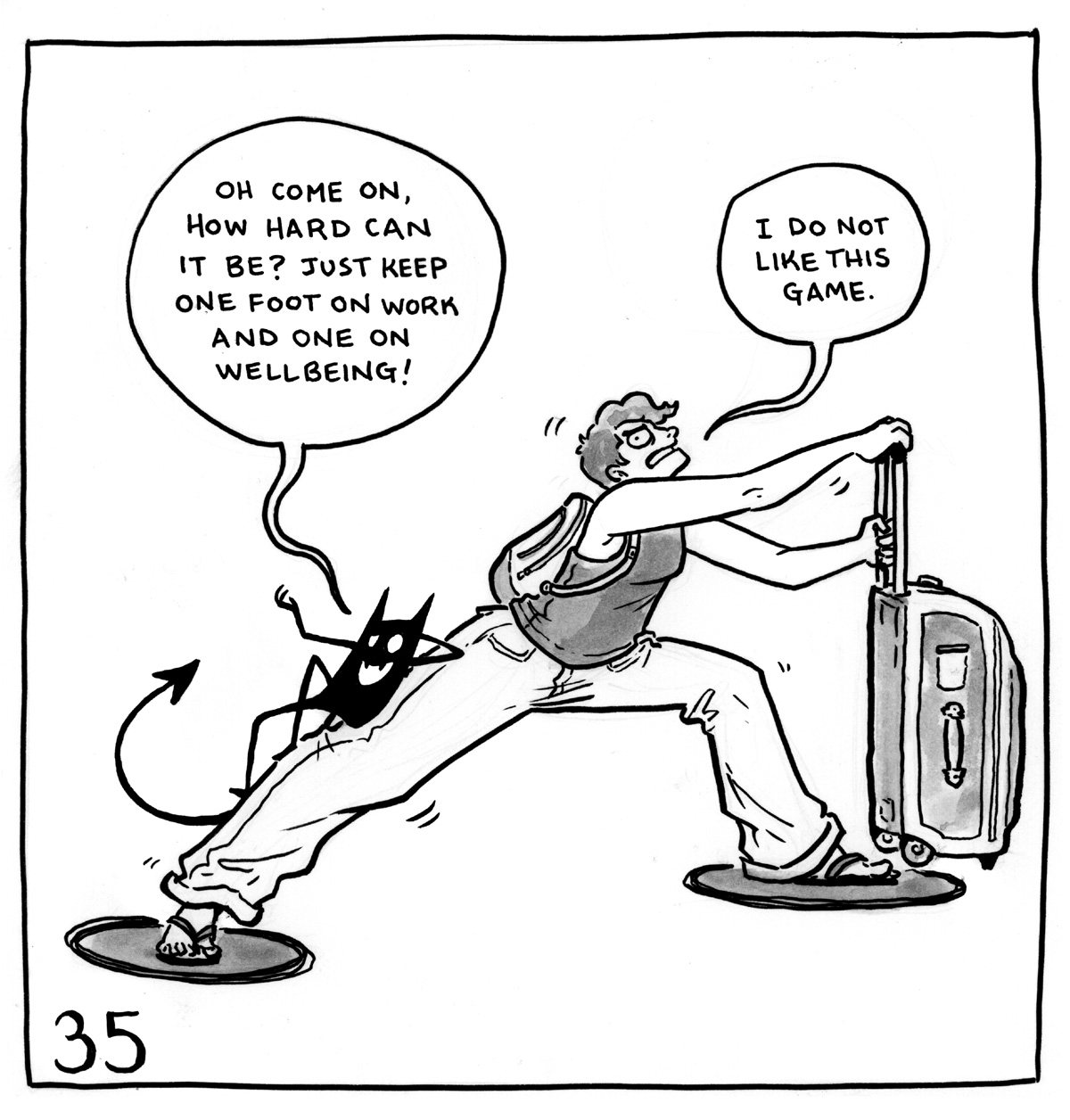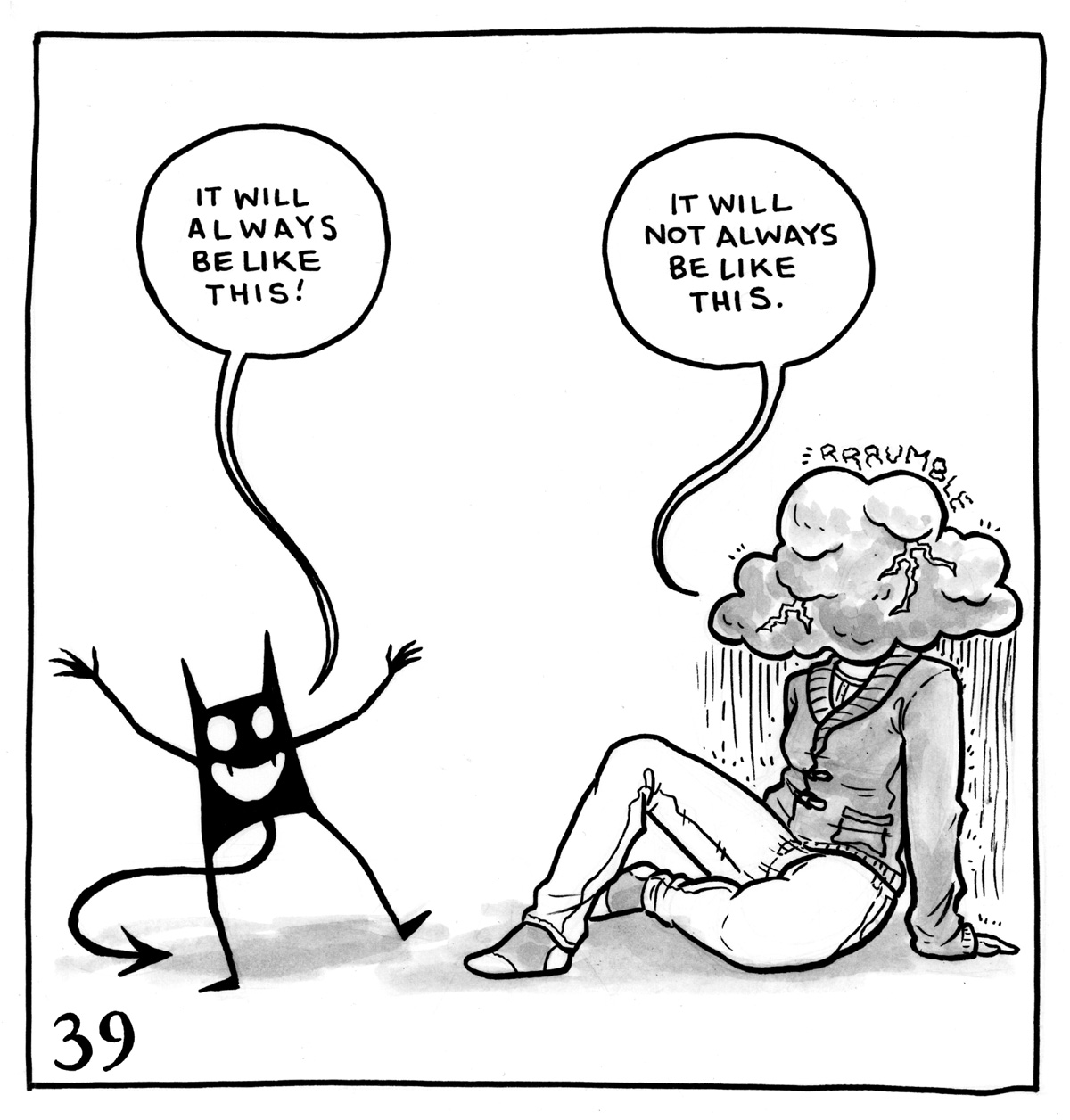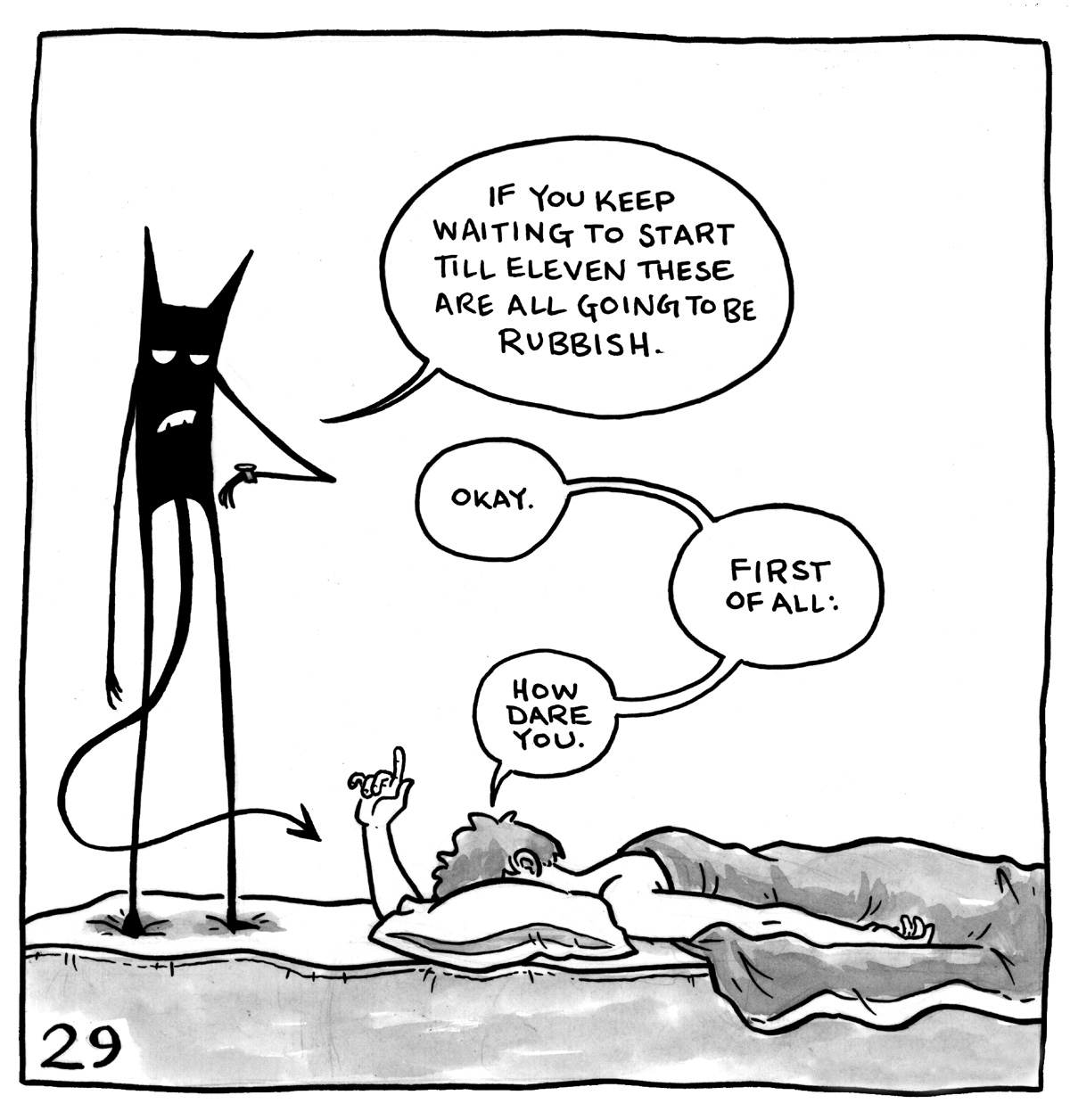 Read them all
!
---
The Receptionist Delivers!
Sign up for my email newsletter for a bi-weekly digest and bonus content!